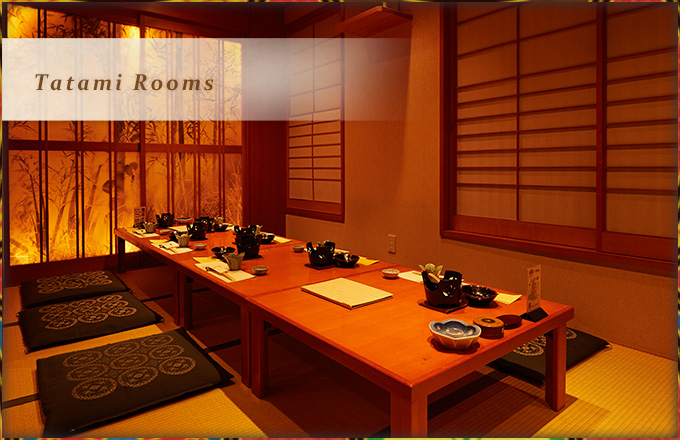 Experience delicious Japanese food in a Japanese-style tatami room.
These rooms are available for parties of 4 to 16, and offer a classic Kanazawa atmosphere.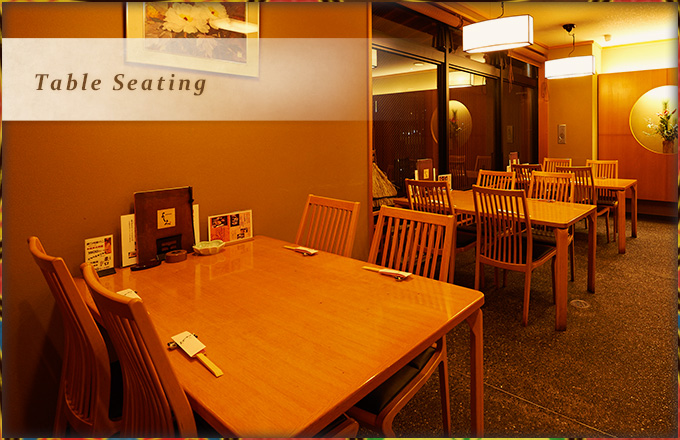 Table seating is available on the 1st floor for guests who are uncomfortable sitting on floor cushions.
Sunlight pours into the dining area during the day. Tables for 2 to 4 guests are available.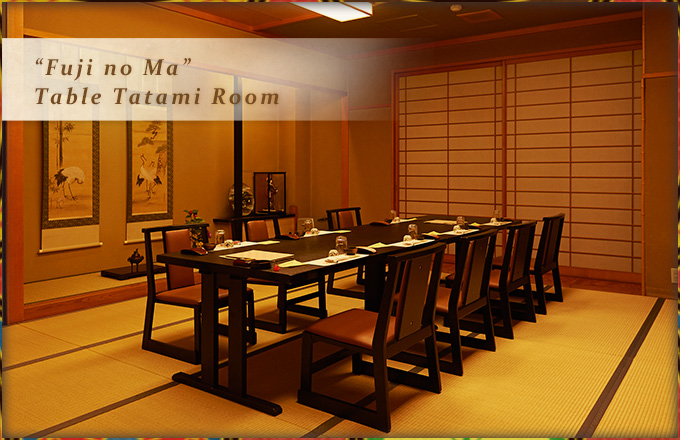 Enjoy a blend of Japanese and Western styles with table seating in a tatami room.
Reservations for lunch banquets are accepted. This room is available for parties of 4 to 12 guests.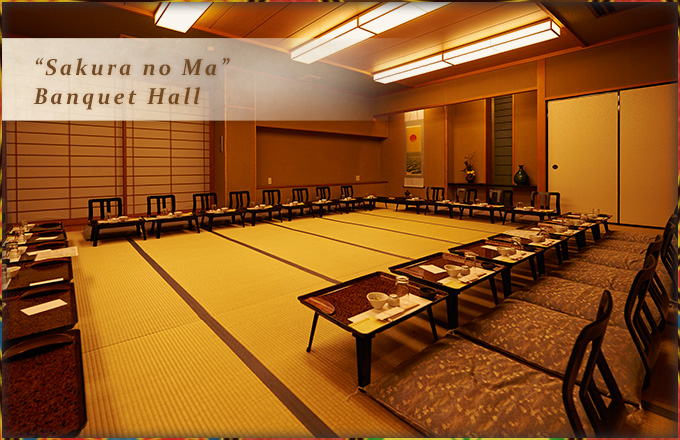 The banquet hall is available for parties of 10 or more,
and can be joined with "Fuji on Ma" to accommodate up to 50 guests.